News
2019-02-13
Kwikwap Training Pretoria (February 2019)
Lets start the website training session with a short accounting lesson:
Advertising is a variable expense and not a fixed expense!
For most small business owners time = money. This morning is an example of time and money spend on your business website which is an advertising tool for your business. You can also spend time doing work on your website such as a newsletter or blog entry, adding faq's to your website or you could spend direct money on Google advertising.
When your accountant prepares your annual income statement you will normally see the following under the heading expenses:
| Expenses | |
| --- | --- |
| Advertising | R12,000 |
| Bank Charges | R12,000 |
| Commission | R60,000 |
| Depreciation | R20,000 |
| Electricity | R50,000 |
| | |
| Total expenses | R154,000 |
These are typical annual financial statements drawn up for the receiver of revenue and not management accounts where expenses are viewed differently or should be viewed differently.
In this example the commission and the advertising should be viewed as variable expenses, that is expenses which varies as your turnover varies. For example commission is only paid when a person has closed a deal for the company. The same should be said if your advertising is done correctly. Advertising and spending time and or money on your webiste should not be viewed as a normal fixed expense, an expense which you would have to pay no matter what your turnover is.
The reason for this introduction is that we want you to:
Think differently about your time and money when it comes to your website
Create a great website which will result in people wanting to make use of your services
Consider making use of Google advertisements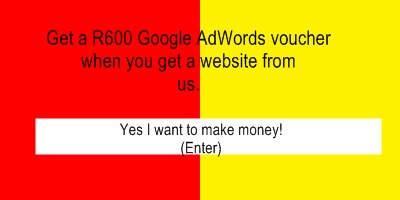 With that introduction we thank you for your attendance and the time and money invested in your website, making us look good when you get the results!
Herewith a little more detail (and notes) on the Kwikwap training session which Francois will, God willing, be presenting in Pretoria on Saturday 16 February 2019.
Reference will be made to Buddy Web Designs Marketing Guide .
A similar blog entry was done on 20 June 2016 - Kwikwap Training
The following Kwikwap clients registered for the training:
| | | |
| --- | --- | --- |
| Client | Short Busines Description | |
| www.alfawalls.co.za - Pretoria Precast Concrete Walling | Pretoria Precast | |
| www.keerpunt.co.za - Pastolare beradings kursusse | | |
| www.jennybrewis.co.za | | |
| www.lionandleap.co.za | | |
| www.katlegotrusses.co.za - Gauteng Roof Truss Manufacturer | | |
| Semple Photography | | |
| www.eaglesfare.co.za - Roodepoort Restaurant and Wedding Venue | | |
| www.femkekleisen.co.za | | |
| www.mellowclinic.co.za | | |
| www.pearlglow.co.za | | |
| www.vitec.co.za | | |
| Shaun Els Designs | | |
| Merls Properties | | |
| www.jakarandaengravers.co.za | | |
| Shaun Els Designs | | |
| Merls Properties | | |
| www.marietjieprinslooproperties.co.za Pretoria East Estate Agent | | |
| www.reliabledesigns.co.za | | |
| | | |
The following were the needs identified by those registering for the training:
I enjoyed staying over in Pretoria at the lovely Paprika Boutique Hotel. www.paprikaboutiquehotel.co.za
Get Help On WhatsApp Now