News
2018-10-15
Kwikwap Tutorial
Kwikwap has built in a short Tutorial to introduce clients to the different section of the website.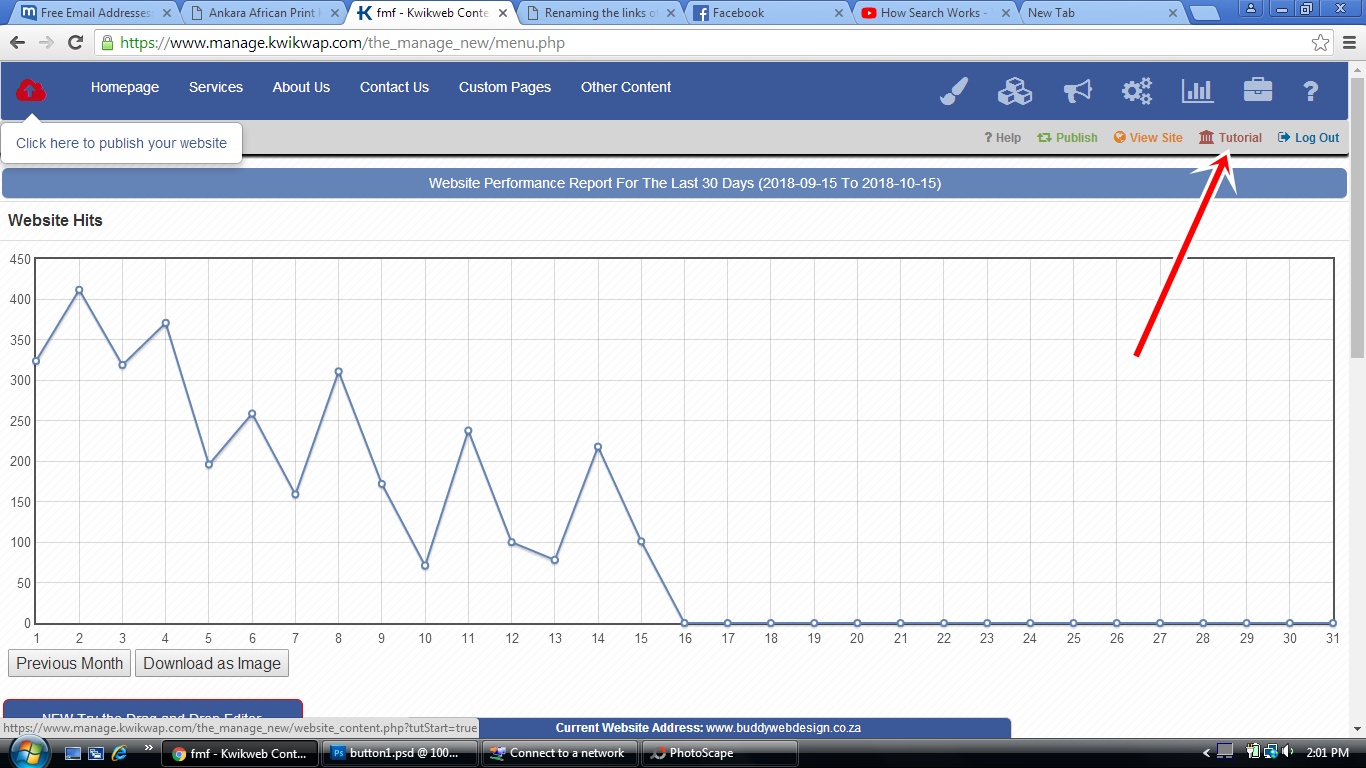 Picture above: Once you have logged in see where you find the Tutorial. Click on the link.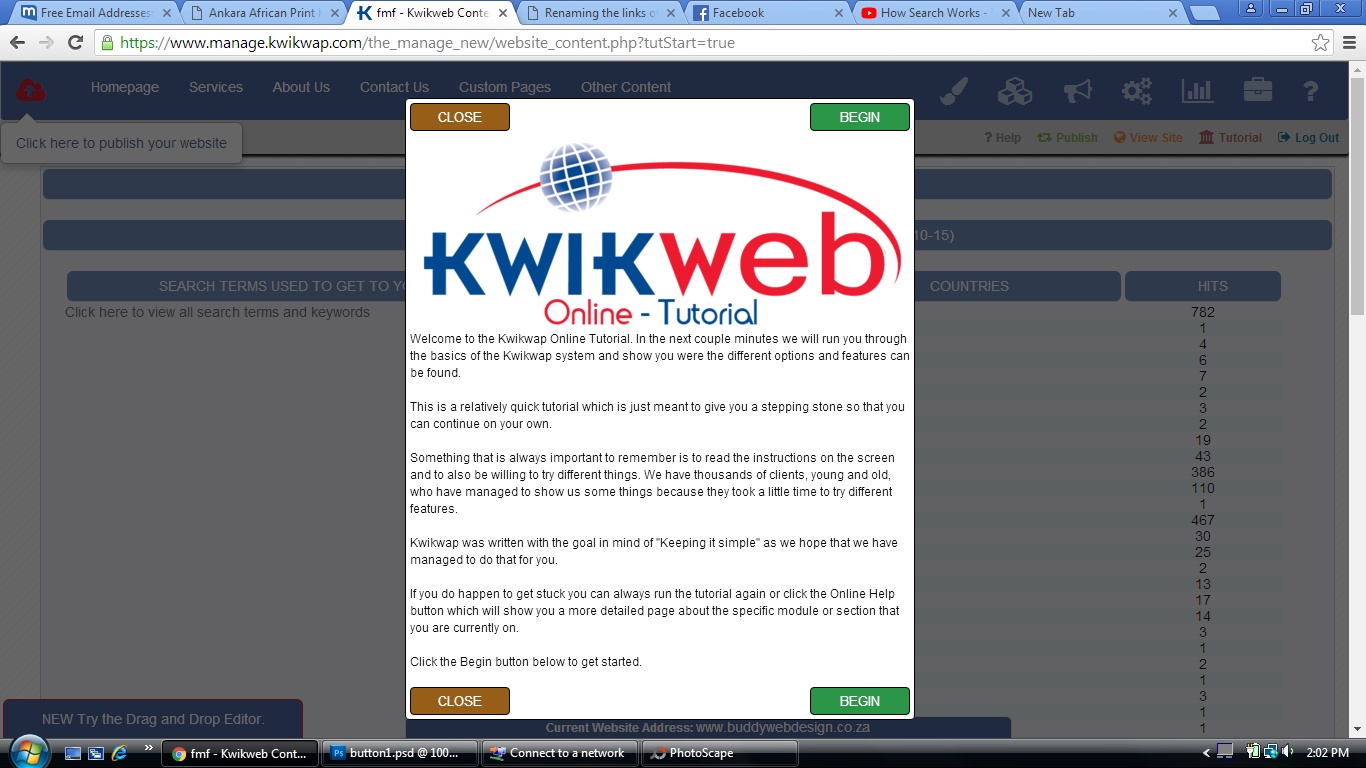 The tutorial will pop up. Click on begin and then next . Please read as the tutorial takes you trough the website's back end or the management portal.
Get Help On WhatsApp Now