News
2020-06-22
Kwikwap Websites : Most Important for SEO
Question: Whats is the single most important thing you should do with your Kwikwap Website, or any website for that matter if you are concerned with getting good organic search results? The practice of improving results on Google searches is called SEO (Search Engine Optimisation).
Short answer: You need to describe the main title of your websites home page.
Please note: There is no short cut in life. There is no short cut to getting good lasting results via SEO. Have a look at my blog on this website. I have been blogging and adding content regularly for years now. I don't do it because I am bored but because it works. (So should any website owner looking for results.) Maybe you don't have something to blog about but you will at least have to put in the initial effort to ad sufficient original content on your website. When done ask yourself if you were Google would you view the content as unique? The more competitive a particular industry on the net, the more work needs to be done.
This is how and where to change your main description of your home page:
Step 1: Admin and domain settings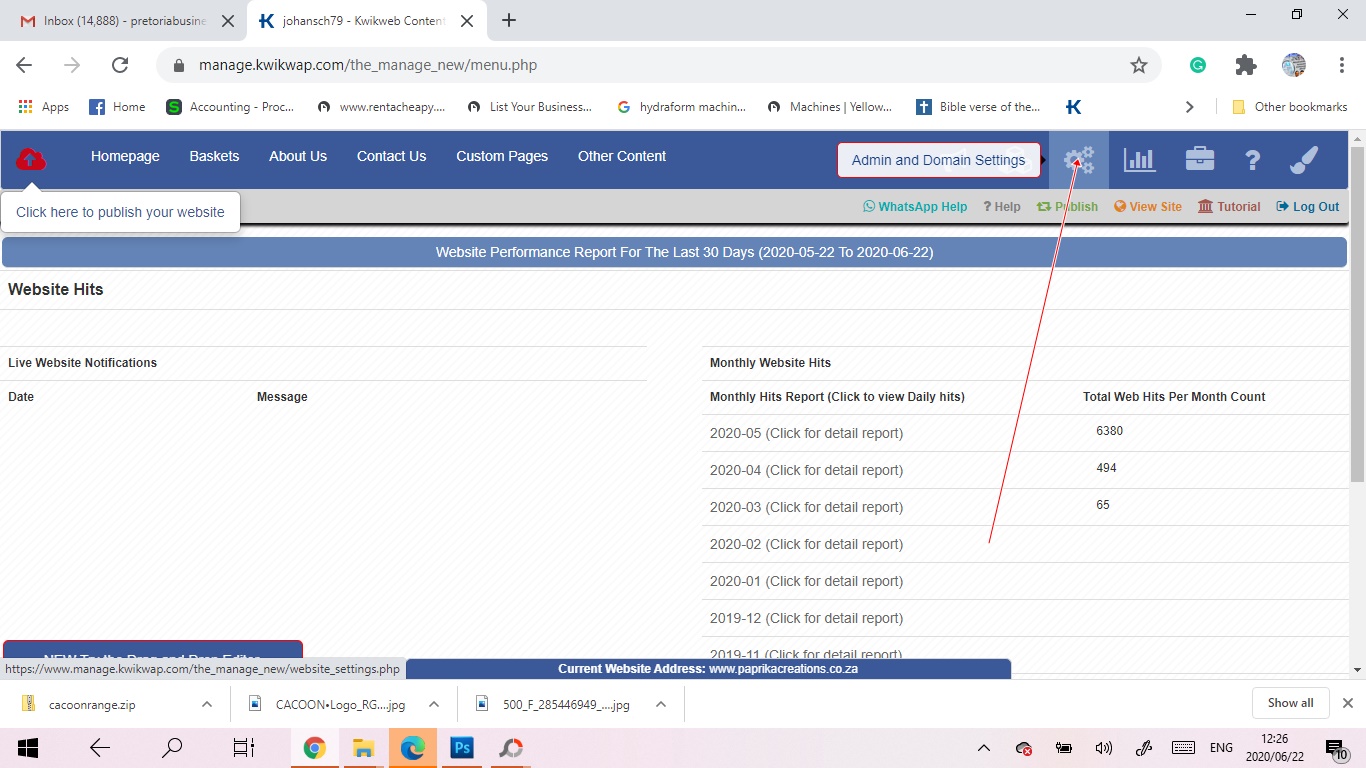 Step 2: Basic business information and SEO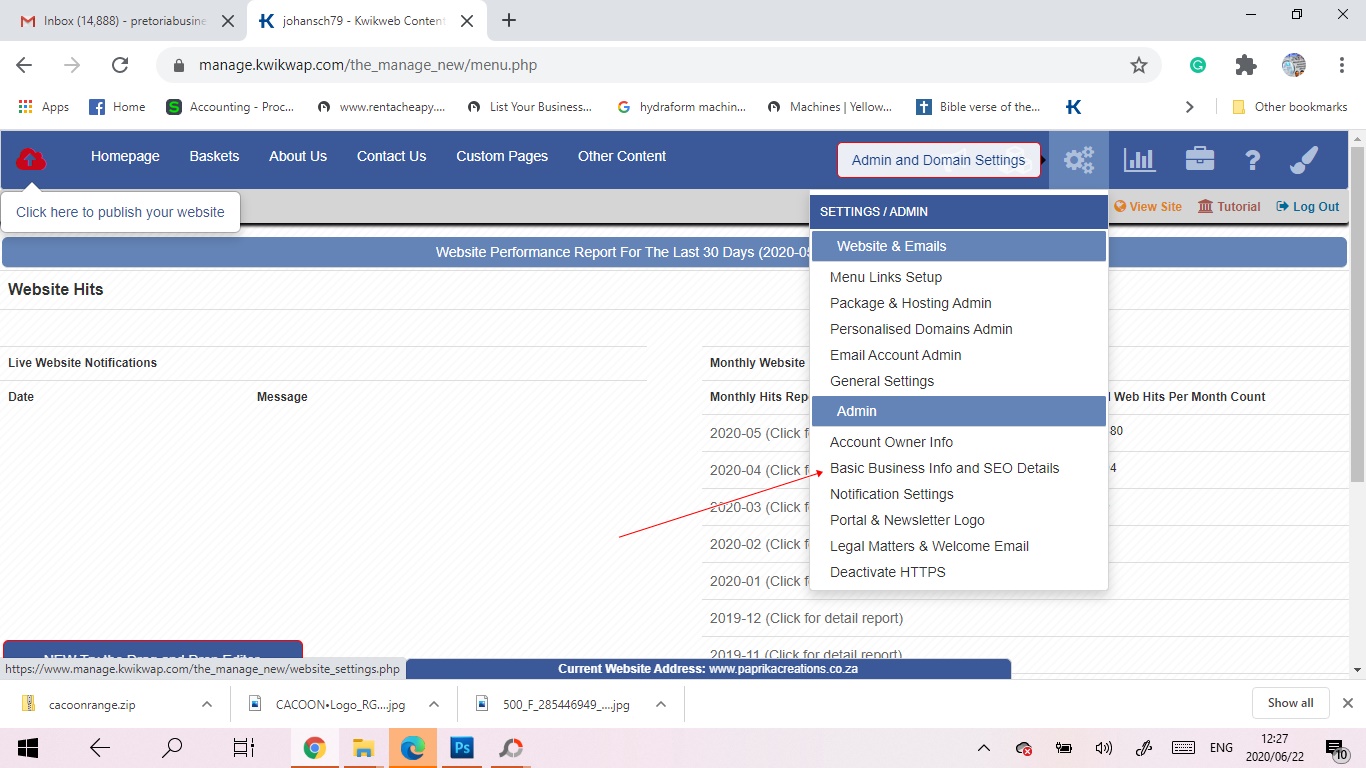 Step3: Populate the section (Ad your keywords describing your business)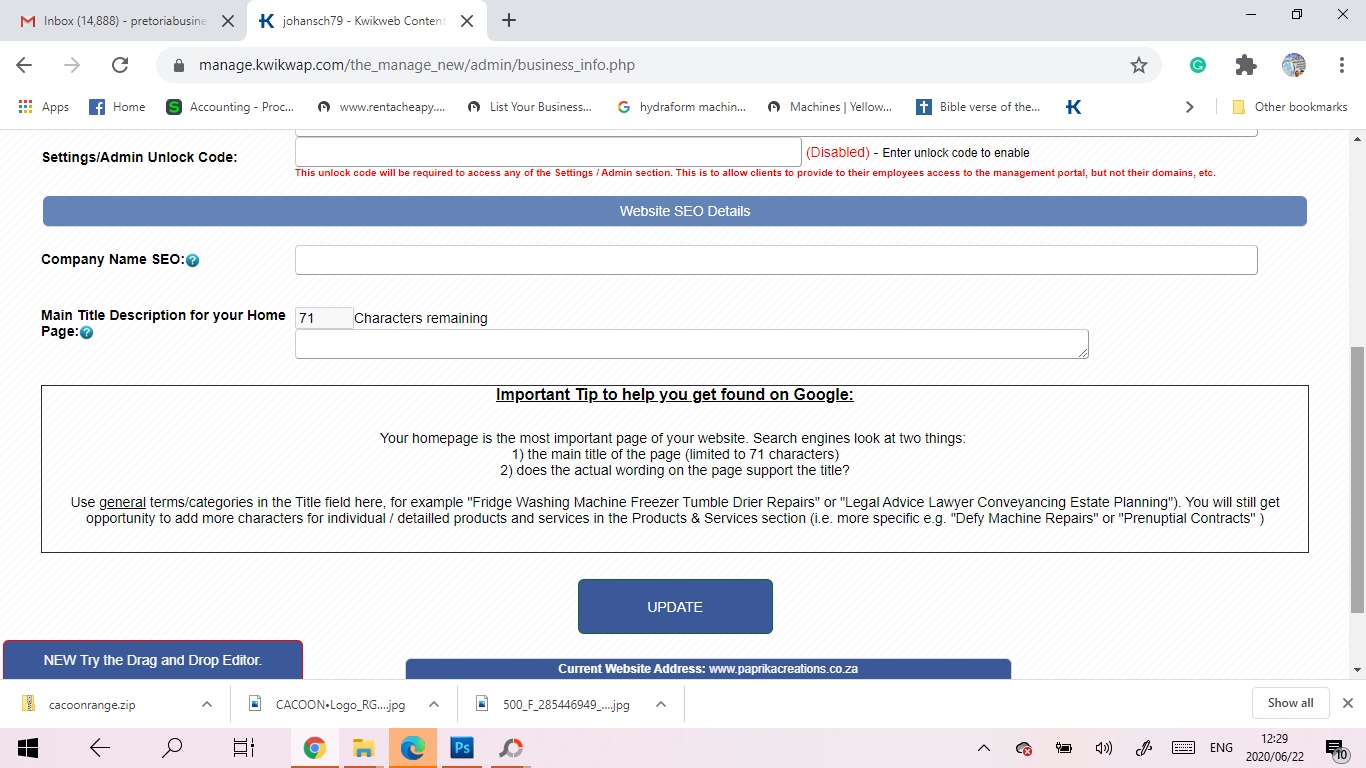 Thes steps are fairly easy to follow. If only SEO was this easy. It is not. These words should also be included in a natural way in your website copy. If unsure contact us for assistance. We will gladly help.
Get Help On WhatsApp Now