News
2014-01-30
Relevant SEO Facts
Somehow I got myself under huge pressure to produce an E Book for an online business building event. The idea is that you give away a valuable product (knowledge) when someone Opt's into your mailing list. (You will then increase your potential client data base). It was somehow decided that the topic I should write about be SEO. (Search Engine Optimizations). Web Designers, Programmers, and SEO experts have a different viewpoint on what exactly SEO is to their average client, the man on the street.
They, the web design client, simply want their Website to look good and appear on the first page of Google. That's it. That is what SEO means to them.
I found this informative video on the subject of SEO on the Internet last night. (I like the video bar for the fact that the guy spends a little bit too much time at the beginning marketing his company. We all do the same in the industry since some clients actually think and ask you to show you your own results. The video is long but quite informative.)
I have helped many people get business from the Internet by having their Website found by search engines so I must be some sort of an SEO expert in theory.
Have a look at my own short YouTube video (Uploaded nearly 4 years ago -

):
The video must be undeniable proof that I have been right and have not changed my story for at least the last 4 years on the subject of the importance of having an up to date Website with relevant content.
In a way I am dreading the idea of putting together this book for various reasons. There is very little time, have no one on stand by to proof read etc. But the real reason being that I speak to people every day on how to get good results. I train people every day. And I find the following every day:
" The McDonalds Burger Consumer "
Sadly with a lot of Human's it is a case of :" I want to see results now, I want it cheap and without effort " very much like getting a Burger at McDonalds. There has been such an option for SEO but only ten time times worse for your health than a Burger. There are companies out there that offer Black Hat schemes where you pay a low amount and they do a massive amount of back linking to your Website. Those results were immediate, yet short lived and now those Website are being penalised by Google. There is an option to ask Google to disavow those back links but it is a time consuming process. Guess who is offering to provide these services. The same people who sold them in the first place.
A lot of people I encounter think that there must be some kind of secret and that the scenario I described above is what SEO is.
My book will be aimed at the typical lazy , and not so lazy but busy , business owner I encounter every day. The plumber, the dentist, the restaurant owner, the accountant etc. My typical customer does not have the time for too much technical jargon. I will only lose the web design deal in the first place if i get too technical with clients. But for those who want to know I will include the most relevant technical current information.
SEO changes quickly and the information becomes outdated. I basically have 3 weeks from start to finish. The big plus is that the information i compile will all be up to date and relevant.
But the book will contain relevant SEO facts. Relevant for the typical small and medium Southern African Business owner. The typical small and medium business owner will never have the time to get involved with the technical stuff so it will be excluded. That's why programmers will still have a job. So what's left. Not a lot and a lot. Only the book will fully explain.
But here is a short list of relevant SEO facts small business owners should know. (These will form the basis of the E Book I am compiling) . My business associates do not know it yet but the E Book will first be made available for free on a Website for SEO purposes . Free while I am creating the different chapters. I would be the most stupid person on the whole planet to spend time sharing knowledge and experience on the subject of relevant SEO and not to use the information on my own Website for my own benefit of creating web traffic.
I have now let you in on the biggest secret of SEO. It should not be a secret but to the ignorant it is.
SEO is mostly about CONTENT.
Imagine Google being a person and being able to read all the books in the world which get's submitted to it. All the books in the world with all the different chapters and different topics. Imagine all the books get edited and republished on a daily basis yet Google keeps up with the knowledge out there and the edited versions.
Like a super human librarian , whose actually read all the books and not just the index cards (hope my audience still remembers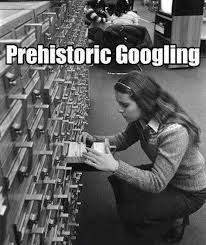 what a librarian used to be), the super librarian will be able to point you in the he right direction when you require information on a certain topic.
This super human librarian will get less people asking for help if he or she does not point the visitor to the library to the right book or piece of information. But our librarian has a trick up her sleave. She will often recommend a few alternative books to the best books. They are not the best books but they are paying the librarian for each time a customer picks it up and looks at it.
( I have been describing an anology of How Google Search works and the PPC (Pay per Click) revenue system of Google.)
Here is Google explaining How Search Works (My favourite video on the topic and used in nearly every session with a new client)
Topics I want to cover in my book:
General:
Budget and plan for SEO (Regular content creation and review)
Google paid advertisements:
How it works , how to look at the cost of advertising with Google versus the cost of traditional advertising / employing sales people. Where to go for that service.
Important technical stuff clients should check this with their web design companies:
Websites should be mobile friendly
Websites should be crawlable
Sitemaps should be submitted
Website Servers should be accesable at all times
Things clients should do themselves:
The blog should be on their website
Do not use duplicated text
Use videos
Use images
Research (Google and have a look at your competitions websites)
Use Google Webmaster or ask your web designer do it for you
Consider professional copy writing
Be unique
Be bilingual
Avoid Black Hat technique's (Keyword Stuffing ; Hidden text
Quality photographs but more importantly text
Importance of URL
Use of Keywords in Titles
Importance of Home Page and About us text
Tips for creating content with examples:
Information in emails
Asking who, what, when, how, why, where + guarantees
What makes you unique (Location, skill) and focussing on that

Importance of Social Media and other:
Google Places
Google +'s anticipated rise in importance
Facebook, Twitter, Linked In , Pininterest and integrating Social Media with your website
I will be editing this list and start forwarding this to industry experts and ask for comments below so as to make sure I cover the most relevant topics. Relevant for the typical small, medium business owner in South and Southern Africa.
Get Help On WhatsApp Now